In de afgelopen tijd merken we de invloed van Corona ook op de werkvloer. Zoals velen werken wij voornamelijk vanuit huis en communiceren digitaal. Gelukkig kunnen onze werkzaamheden op deze manier gewoon doorgaan en zo ook het geven van trainingen aan studenten. Eind mei hebben onze collega's Camille Zaaijer, Imke van der Linden en Martin Schuit een digitale training mogen geven over de Customer Journey aan de consultants van Young Advisory Group. Young Advisory Group is een strategisch adviesbureau volledig gerund door enthousiaste en ondernemende studenten. Zo'n twintig studenten zijn meegenomen door een Customer Journey traject en met een aantal praktische handvatten aan het werk gezet.
Waarom Customer Journey?
De Customer Journey, ofwel klantreis, is de totale som van ervaringen die klanten opdoen wanneer ze met een bedrijf of merk in aanraking komen. Het mappen van de Customer Journey is een eenvoudige manier om deze reis inzichtelijk te maken en vanuit te kijken naar waar mogelijkheden liggen voor het verbeteren van de klantervaring. Dit alles gebeurt vanuit het perspectief van de klant.
Customer Journey Mapping is in allerlei vormen in te zetten en kan verschillende doelen dienen, en heeft altijd hetzelfde voordelen: inzicht bieden in de context van de klant, de behoeften van de klant, de interactiemomenten en de emoties van de klant. Vanuit daar biedt de methodiek zicht op verbetermogelijkheden. Het doorlopen van een Customer Journey traject kent drie fasen:
Begrijpen van klantgedrag
Ontwerpen van gewenste klantreis
Transformeren naar gewenste situatie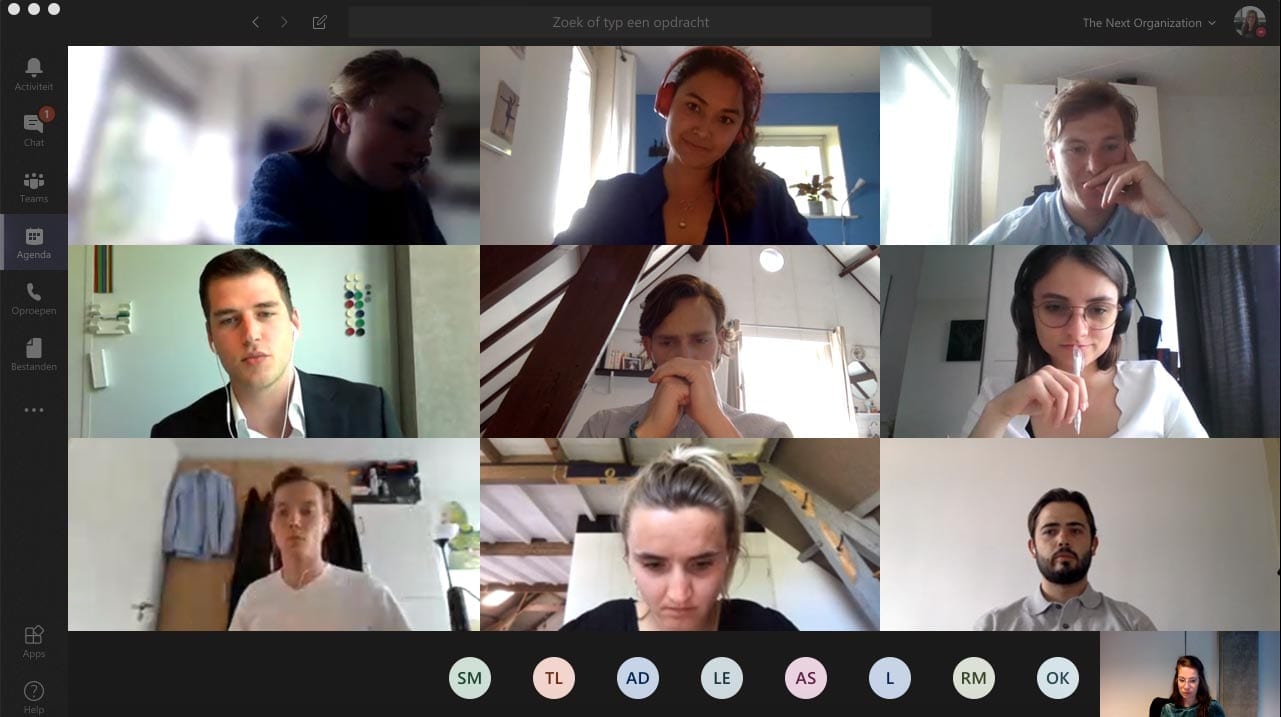 Digitale Customer Journey training
In één middag hebben we de consultants van YAG meegenomen in een globaal stappenplan dat reflecteert hoe wij  een Customer Journey (sub)-project uitvoeren.
We zijn gestart met het analyseren en begrijpen van het klantgedrag en de huidige klantreis. Na een stukje theorie is de groep verdeeld in vier digitale break-outs om zelf aan de slag te gaan met persona's, klantvoorkeuren en behoeften.
Vervolgens hebben we gekeken naar het ontwerpen van de gewenste klantreis; ook hier hebben de deelnemers na een korte introductie een opdracht bij gekregen om aan te werken.
Tot slot hebben we stilgestaan bij de realisatie en implementatie van die gewenste klantreis. Impact wordt pas gemaakt bij daadwerkelijke realisatie.
Wij kijken terug op een leuke, nieuwe manier van trainingen geven en willen dit zeker voortzetten. Geïnteresseerd in wat The Next Organization voor jullie kan betekenen op het gebied van (digitale) trainingen? Neem dan contact met ons op!