In recent times, we have also noticed Corona's influence in the workplace. Like many, we work mainly from home and communicate digitally. Fortunately, our work can continue as usual and so can the provision of training for students. At the end of May, our colleagues Camille Zaaijer, Imke van der Linden and Martin Schuit had the opportunity to give a digital training course on the Customer Journey to the consultants of Young Advisory Group. Young Advisory Group is a strategic consultancy firm run entirely by enthusiastic and enterprising students. About twenty students were taken through a Customer Journey route and put to work with a number of practical tools.
Why the Customer Journey?
The Customer Journey is the total sum of experiences that customers have when they come into contact with a company or brand. Mapping the Customer Journey is a simple way to make this journey transparent and to look at opportunities to improve the customer experience from that perspective. All this is done from the customer's perspective.
Customer Journey Mapping can be used in many forms and can serve different purposes, but always has the same benefit: providing insight into the customer's context, the customer's needs, the interaction moments and the customer's emotions. From there, the method provides insight into opportunities for improvement. Going through a Customer Journey process has three phases:
Understanding customer behaviour
Designing the desired customer journey
Transform to desired situation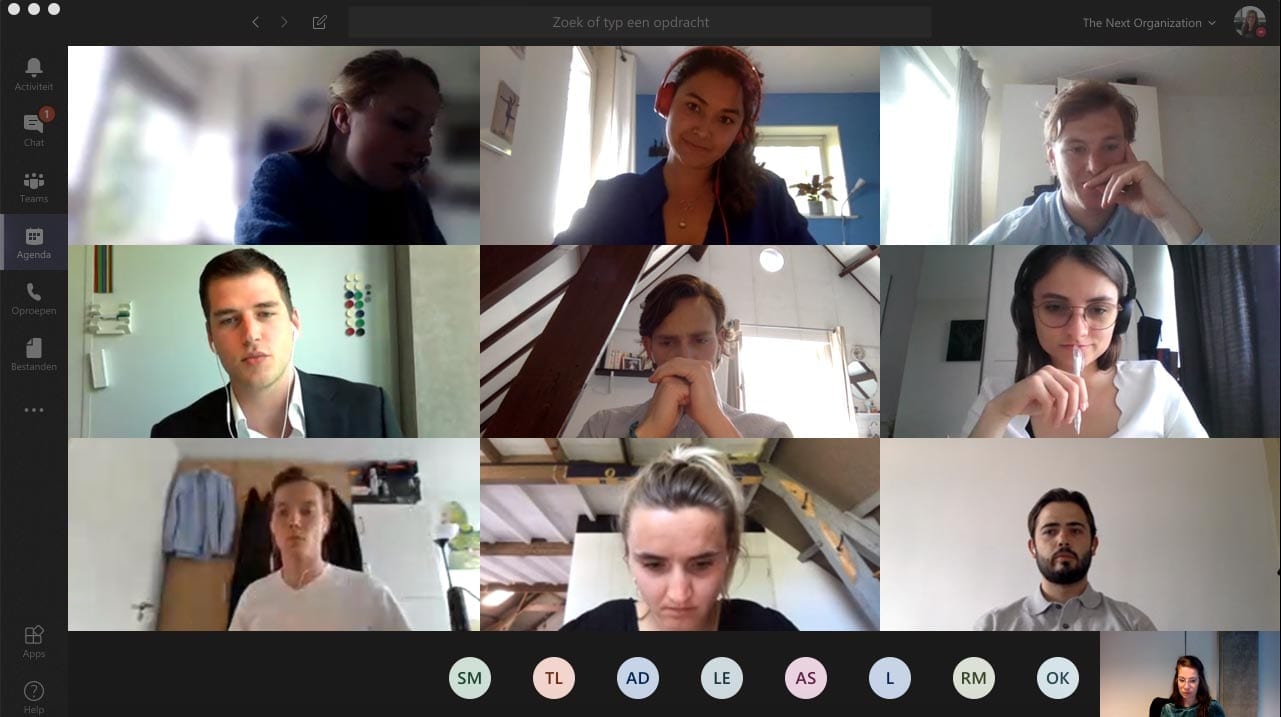 Digital Customer Journey training
In one afternoon, we took YAG's consultants through a global step-by-step plan that reflects how we implement a Customer Journey (sub)project.
We started by analysing and understanding customer behaviour and the current customer journey. After a bit of theory, the group was divided into four digital break-outs to work with personas, customer preferences and needs.
Then we looked at designing the desired customer journey; again, after a brief introduction, the participants were given an assignment to work on.
Finally, we considered the realisation and implementation of the desired customer journey. Impact is only made when it is actually realised.
We look back on a fun, new way of providing training and we certainly want to continue this. Interested in what The Next Organization can do for you in the field of (digital) training? Then get in touch with us!